Question:
I have Norton Antivirus, and when it goes through its paces, it lists 3 items, and it always says the first 2 are completed and protected (?), but the third one is always incomplete, or not protected. ….It seems I'm not getting all I'm paying for if it never protects me completely.
Answer:
You're very right Barbara and you have a couple of options to remedy the problem. First, you want to make sure that your settings are properly configured. Many problems with antivirus software result from an improperly setup antivirus program or from a misunderstanding of what the program is telling you to do. If the settings are properly configured, feel free to bring the computer in and we will take a look at your it for viruses and will run a full virus scan to fix any problems we find. Second, you might consider changing antivirus programs. Norton Antivirus has a history of causing problems on some system configurations and is not necessarily the best. We recommend that individuals install either PC Tools or Kaspersky Antivirus - these are two programs we've worked with for a long time and trust not to cause problems like you're having, one we've seen on many computer systems.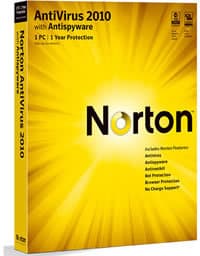 One Response to "Norton Antivirus isn't working correctly and I'm not sure what's wrong with it."
Leave a Reply
You must be logged in to post a comment.