Best Desktop Computer Touchpad Repair In NYC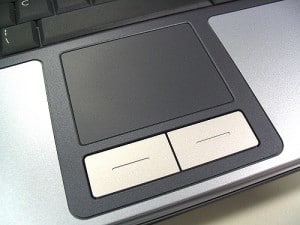 Broken computer touch-pads present a unique problem from other computer mouse repairs: they're built into the body of the computer, making repair and replacement at home almost impossible for any but the most sure DIYers. Nevertheless, there are some steps you can try at home to see if you can get your computer to a useable state until you can fix the main problem.
First, if you can, try to remove and reinstall the drivers controlling your touchpad. Most drivers can be found at the website of your computer manufacturer (HP, Dell, IBM/Lenovo, etc.). If reinstalling the drivers doesn't work, try…
Turning off the touchpad entirely and using an external mouse. A small wireless USB mouse can make laptop computing much easier, and can give you full functionality until you repair the touchpad. If that doesn't work…
Bring it in to LaptopMD+ or fill out our free quote form. Our techs will get back to you within 24 hours with a diagnosis and an estimate for fixing your problem.