iPad LCD Repair Service In NYC. The Best In Town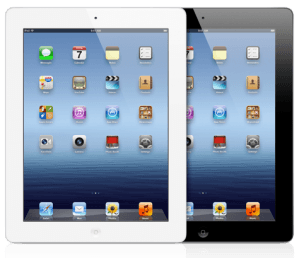 The actual display unit inside an iPad is called the LCD. Unlike the outer glass that covers it and responds to touch, the LCD itself is not touch sensitive and actually displays the images you see.
If you're not sure whether you need an iPad screen repair or an iPad LCD repair:
Does the touch-screen work? If not, it could be your screen (digitizer)
Does the image look ok? A broken LCD will not display images properly, instead, you might see

A blank screen
Black spots, like someone spilled ink on your iPad screen
Colored lines
An Otherwise distorted image
iPad LCD repair is more difficult to get to and replace than the digitizer, hence the higher prices, however it is also far less likely to break since it sits behind a protective coating of Gorilla Glass.
All LaptopMD+ iPad LCD repairs are covered by our 30-day warranty and use the highest quality parts available. Give us a call, or come in today to get your iPad LCD fixed.