iTouch Repair Service In NYC. The Best In Town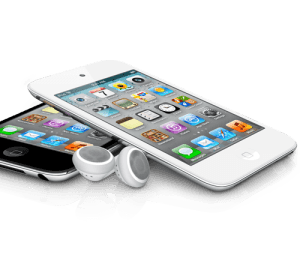 iPhones and iPads are nice, but what about the humble iTouch? We offer iTouch repair too. From replacing screens to swapping out batteries, LaptopMD+ has been doing iTouch repair since before they were called the iTouch. We cover all manner of iTouch repair on:
iTouch 2 – 2nd Generation iTouch
iTouch 3 – 3rd Generation iTouch
iTouch 4 – 4th Generation iTouch
iTouch 5 – 5th Generation iTouch
Please note – We do not repair classic iPods or iTouch 1/1st Generation iTouch. These devices have depreciated enough in price that performing an iTouch repair on one of them would likely be more expensive than simply replacing them with a newer model.
Fees and Estimates
LaptopMD
Staples
Best Buy
Apple
Turn Around Time
Same day\Next day
Available for most repairs
3-4 Days
3-4 Days
2-3 days
Same Day Service
$45
Available on most repairs
No
$100
Depends on location
Price
$75
Not included for specific, time intensive repairs
$69
$69
—
Take a look at the iTouch repair services we offer below, or fill out our online quote form for a free diagnosis and estimate on your iTouch repair.

Have any specific questions about price, turn around time or working hours? Ask us via .
---
iPod iTouch Repair
Additional types of repairs we offer in this category: