The Best Mac Spill Damage Recovery In NYC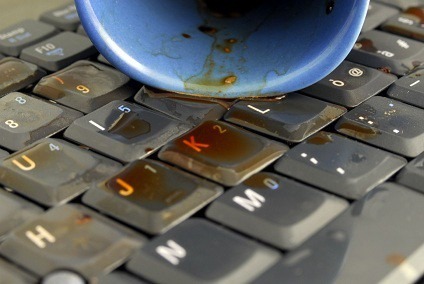 It's a fact of life that spills happen. It is also inevitable, given a long enough time frame, that you will spill something on your Mac and damage it. When you do, don't panic. Unplug your Mac, remove the battery, and turn it upside down to let the liquid drain out. Then bring it in to LaptopMD+: the Mac spill damage professionals. If you have any specific repair and worry about the price tag, just visit us and ask for a free estimate.
Even if you think you've gotten all the liquid out, it's possible some of the spill managed to get inside your Mac and onto the components themselves. This could cause all sorts of problems, from corrosion to shorting. Don't take the risk, fill out our quote form and let our Mac spill damage technicians give your Mac a free diagnostic to make sure it's clean and safe from the outside in.

Have any specific questions about price, turn around time or working hours? Ask us via Live Chat.