The Best Macbook Air Repair In NYC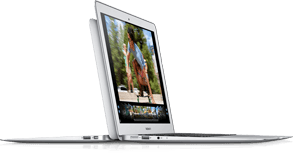 Apple calls the Macbook Air "the lightweight notebook that's anything but a lightweight." It's a beautiful, powerful machine – unfortunately, this doesn't stop the screen from breaking. Sometimes it's just a crack running up your screen, other times it's discolored blobs, and sometimes you can't see anything on your screen at all. Whatever issue you're having, LaptopMD+ can help with your Macbook Air Repair.
Let's review the benefits of using LaptopMD's service:
Same day service
Qualified engineers ready to go the extra mile
Instant assessment
Fast repair
Great customer service
A nice cup of coffee!
We are experts at repairing Macbook Air screen – in fact, we can do it while you wait!
Drop by our office in Midtown Manhattan, and we can have you in and out in 24hrs – with a freshly-fixed screen for your Macbook air.
So when you need repair Macbook Air  screen or other part, come see LaptopMD+. We'll get it done quickly, cheaper than the competition, and we guarantee all Mac screen repairs for 30 days.

Our screen Macbook screen repair prices depend on the model. Follow
this guide from Apple to identify your Macbook Air
. Feel free to ask the exact price for your model via Live Chat.