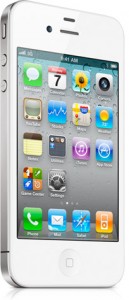 … but LaptopMD has been offering white iPhone 4 conversion services for the past 6 months and will continue to do so with the same parts that Apple uses.
Today, Apple announced that the long-awaited White iPhone 4 is now available to consumers wishing to experience the latest in iPhone fashion trends.  The White iPhone is equally priced with its black predecessor and now Apple offers the customers the ability to choose the color of their iPhone – black or white.
LaptopMD continues to offer white iPhone 4 conversion to customers wishing to save money for the iPhone 5 which is rumored to come out later this year, possibly in September 2011 or even earlier.
Was the wait worth the release of the White iPhone 4 or will you be holding your breath until September when the iPhone 5 will hopefully be released?