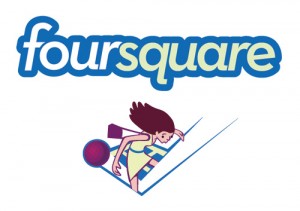 LaptopMD now offers promotions off of your laptop repair service when you 'check-in' on foursquare.  Foursquare is a mobile and website service that allows iPhone and Android device users to 'check-in' to different locations around town and connect with businesses who offer promotions for people who 'check-in' when they visit.
LaptopMD is happy to announce that we are currently offering 10% off all repair services (excluding the cost of the part) every time a customer checks-in each visit.
LaptopMD wants to remain connected with you, on the networks and services that you use.  If we're not currently on your preferred service or network, tell us about it and we'll do our best to branch out.  Our Twitter and Facebook fans and followers know that we are known to offer special promos from time to time and Foursquare is only the next extension of our commitment to be where our customers are.
See our earlier post on social media networking opportunities with LaptopMD.