iPhone 5 repair NYC
LaptopMD provides comprehensive iPhone 5 repair services in New York City. Not only do we offer the same services Apple offers, we repair iPhone 5, 5C and 5S models that Apple would write off as impossible. We pride ourselves in providing quality typified by:
Providing an instant assessment;
Our Apple certified engineers ready to go the extra mile;
Completing "while-you-wait" repairs in as fast as 15 minutes;
Service so personal, you can sit next to us while we fix your phone.;
Free Estimates;
Open 6 Days a week
Open till 8 o'clock on weekdays
Located in Midtown Manhattan near Penn Station
An iPhone 5 cracked screen replacement in New York seems to be such a common need. Lucky for our clients, we provide same day service on all screen orders. From broken buttons to glass repair, most of our jobs take 15-30 minutes to complete.
Fast, efficient iPhone 5 repair NYC
LaptopMD NYC does not require an appointment. Simply come into our offices and we'll perform a no-obligation diagnosis of your iPhone. Most of our competition tries to maximize profit with each repair. At LaptopMD NYC, our goal is earning your loyalty as a long-term customer. Most of our client base is a repeat customer. They can appreciate that our model is designed to minimize the cost of the overall repair.

New Screen
As low as $79

New Battery
$59 – 10 mins

Home Button
$49 – 10 mins
Click Icons To Learn More About Us
Why choose LaptopMD New York over the Genius Bar?
Consider the differences:
There's no appointment with LaptopMD NYC. Apple requires an appointment just to be seen, which can take weeks. You can walk into our Manhattan offices seven days a week. Apple charges a premium for every service they provide. We offer a free while you wait, flat-rate estimate.
We receive our components from the same facility as Apple.
There's no shipping your phone off to a remote facility, running the risk of it possibly being wiped of data. Most of our orders don't even leave our clients' eyesight.
At LaptopMD, we provide the exact same service as Apple in a third of the time, at a more affordable rate. Our service simply can't be matched.
Choose LaptopMD for iPhone 5 repair NYC
LaptopMD is a staple of the New York City technology community. We have been in business since 1999, reverently covered in outlets such as Wall Street Journal, CNN, CBS, and Inc. Magazine.
Choose LaptopMD for your iPhone 5 repair NYC because we have been around since the original iPhone. We are the original doctors. Our engineers possess the highest possible level of expertise and experience.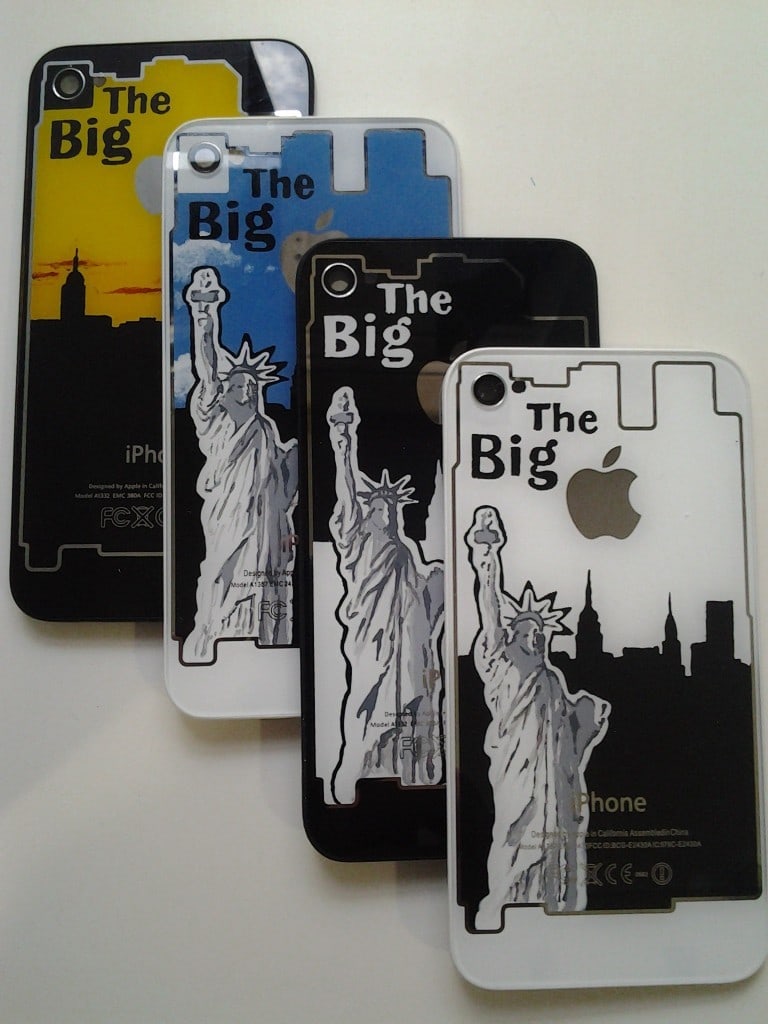 These are unique. No other shop in NYC can give you a custom back like this!
Need Computer and Laptop Service?
We got your back. LaptopMD's engineers will help you with all of your tech needs. Submit your information to receive a free quote.