Looking for a laptop this holiday season? LaptopMD owner Arthur Zilberman has a few pointers for shoppers. The technicians at LaptopMD repair all laptop brands, so they have a keen understanding of which laptops offer the best all-around features and which models are best suited for specific needs.
For example, Arthur knows which laptops are most suitable for business travelers, and which ones will make the grade for college students.
Arthur has more than 15 years experience in computer repair and has owned Laptop MD since 2000.
LaptopMD's Holiday Shopping List
Best All-around Laptop: Macbook Pro 13"
The Macbook Pro 13" at $1,149 offers value, style and power. Although Macs tend to be more expensive than PCs, you may save money in the long run, because it is unlikely to need repair from the virus infections that can plague PCs. The battery life has been increased by 40%, and the Macbook Pro has both speed and a sleek aluminum casing.
Best Non-Mac Laptop: Fujitsu Lifebook S7220
These laptops are brilliantly designed, with all the fans, cpus, and other internal components positioned with precision. Like the Mac, both the parts and the software are made by the same manufacturer, for a superior product, priced at $1,150.
Best Laptop for Travelers: Asus UL30A-A1
The Asus laptop offers an amazing 7-12 hours of battery life per charge. It isn't as fast as other laptops, but its longevity is well worth the trade-off in speed. Weighing less than four pounds, this 13" laptop will fit neatly in any suitcase or briefcase. The price is also attractive: under $800.
Best Laptop for College Students:
Toshiba Satellite T135-S1310
Fujitsu Lifebook A1220
Lenovo Thinkpad SL510
The Toshiba is a great gift for any college student. Its battery runs strong for more than six hours and it costs $700. Windows 7 comes standard on the T135 but there is no optical drive, so you will have to purchase an external CD-RW/DVD drive to watch movies.
An alternative is the mid-range laptops from Fujitsu or Lenovo with 15" screen size. Plenty of space and power for most any college user (assuming you're studying, not playing games). Price is $750 for the Fujitsu and $500 for the Lenovo.
Best Desktop Replacement Laptop: Macbook Pro 17"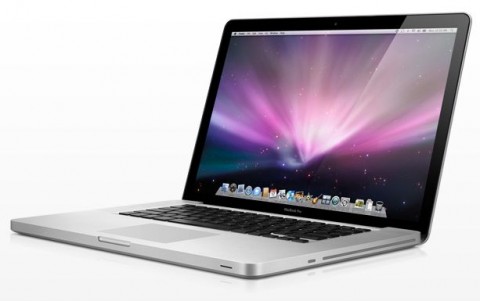 This Macbook is an alternative to a clunky desktop computer. The 17" screen with edge to edge glass is great for photo or video editing and the unibody construction make it smooth and stylish. The touchpad has multi-touch capabilities for those who are comfortable without a mouse. It has a fast processor and good graphics card, but is priced a bit higher at $2,249.
Best Budget Laptop: Asus K50IJ-RX0
5
Priced under $500, the Asus is a great buy with superior hardware and specs. Its 15.6" wide-screen display is more than ample for surfing the web and word processing, with enough power to satisfy your needs.
Best Laptop for the Accident-Prone:
Panasonic ToughBook 30

If you or your laptop user has a history of breaking or dropping laptops, or sharing a drink with the computer, there's a Panasonic in your future. The Panasonic tough books are built to last, which may be why the police and military often prefer these computers. They are ugly looking and bulky, and their ability to take abuse comes at a price, around $3,200.