Medical Equipment Repairers/ Technicians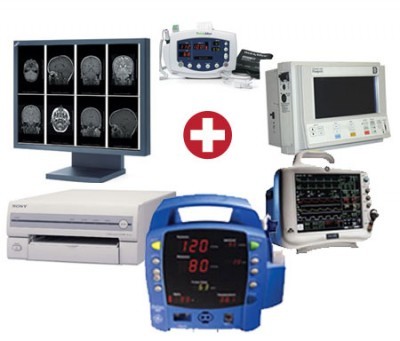 There are hundreds of different types of medical machines that can detect illnesses, assist people with various functions and even save a person's life. It is important to keep these machines in good working order with proper maintenance. However, machines will still need repairs from time to time even if they are maintained well. When this time comes, you must find a medical equipment repair company specializing in bio medical repair services.
In addition to providing high-quality laptop repair, we also provide professional repair of a variety of medical machines. Our experts are able to analyze your machine, determine what is wrong with it and fix the problem in a timely manner. We understand that your equipment is valuable to you and is essential for your business. This is especially true for practices focusing on surgery, cardiology, podiatry, oral surgery, internal medicine, general medicine, physical therapy, occupational therapy, orthopedic surgery, neurology, or pain management. The following is a list of the devices we provide medical equipment repair services for:
– EKG Machines
– EKG Monitoring
– Pulse Oximeters
– Lab Equipment
– Ultrasound Equipment
– Laser
– Massagers
– Audiometer
– Centrifuges
– Computers/Networking
– Coposcopes
– Defibrillators
– ECG
– EEG
– E-Stim Units
– Fetal Monitors
– Hydrocollator
– Light Sources
– Microscopes
– Monitors
– Nebulizers
– Non-Invasive BP
– Opthalmoscopes
– Otoscopes
– Physical Therapy
– Pulse Oximeters
– Sterilizers
– Suction Pumps
– Surgical Lights
– TOCO Monitors
– Ultrasound Diagnostic
– Ultrasonic Cleaners
– Ultrasound Therapy
If you need biomedical repair services quickly, we recommend that you bring your device to us. We will pick up units that need repairs or machines that are too large for you to bring to us. However, the fastest option is to bring it in yourself. We are conveniently located in the heart of Midtown Manhattan near Madison Square Garden, and we are proud to be the trusted local repair shop for quick and reliable solutions to any problems you may have with highly sophisticated medical machines. To make sure the job is done right, we take extra steps to ensure your satisfaction and gain your trust. We offer excellent customer service, and our staff members are friendly, knowledgeable and helpful.
Whether you need biomedical repair services now or simply want to price out a specific service, you can send in for a free quote on our site, call or visit our business. With the combination of our fast local service and convenient online tools, finding the right medical equipment repair company has never been easier.