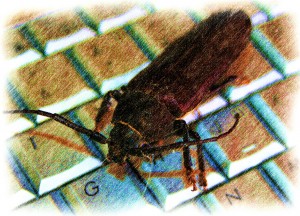 When talking about basic digital security tips and protecting yourself online, I would be remiss to not pass on wisdom on how to properly choose and maintain an anti-virus program.  Many customers of ours bring their laptops or computers in for repair because of problems resulting from the anti-virus/security settings on their computer – whether an anti-virus program is improperly installed or is not installed at all.
Here are some tips I've shared with customers in the past on how to choose the right anti-virus software, set it up, and maintain it over time:
Download a trial versionUtilize the available versions and try out several programs before you actually buy the software.  There are a multitude of programs out there and each will bring their own unique flavor of security protection.  Trial software allows you to experience and test out the actual program without incurring the hefty prices.  Try different security packages, from different developers, and find out which one suits you best and works best on your computer.
Be aware of 'weighty' softwareDuring the trial period watch and see how the anti-virus software affects your computer's performance.  Note peculiarities such as speed, responsiveness, and unexpected computer freezes.  These problems can be symptomatic of 'bloatware' which unnecessarily slows your computer down.  Anti-virus software (especially the Norton Security Suite) can slow computers down so you will want to find the right software that fits your digital habits/needs.
Buy as a Suite of Products, Not as a Single Piece of SoftwareMost antivirus/firewall programs are available as a suite of products even though you can buy the standalone copies by themselves.  Contrary to popular belief, you will get a better deal (and more protection) when you focus on a suite of security products rather than individual programs.  Software purchased in suites, especially internet security software allows you to get more features for less money.
Leverage the Available Bulk LicensesMost internet security software suites come with multiple licenses allowing you to install the program on multiple machines.  Take advantage of these bulk licenses and install the security software on all of the computers in your home, such as your spouse's laptop, the kids' computer, etc.  Protecting your entire home network is an integral part to mastering digital security.
Get the Physical Software DisksSome programs allow you to download the application but be sure to buy the actual software so you have the disks if the computer crashes.  This makes computer recovery much easier for you and the repair engineers working on your computer.  You never know when you'll need the actual disks and you don't want to get caught with a missing login/password or without an internet connection like we've happen to customers in the past.
Run/Schedule Software Updates RegularlyWhen you install the program, make sure you activate and schedule the automatic updates and regularly check to make sure your program is up to date, especially if something feels out of place.  Anti-virus developers release several dozen patches a year that you need to be protected from.  Hackers will never stop so make sure you are applying updates to the anti-virus/firewall program as they become available.
Recommendations
So which anti-virus/firewall packages does LaptopMD like best and recommend?
We prefer and recommend Kaspersky Anti-Virus and PC Tools to our customers.  Both companies offer lightweight but full-featured software suites that we've seen perform well on our own computers as well as those of customers.
Share your thoughts in the comments and ask us what is still on your mind about anti-virus software.