Well, while everyone is still in a frenzy over the announcement Tuesday that Verizon is finally getting the iPhone, we thought we'd take a look at the benefits of getting one.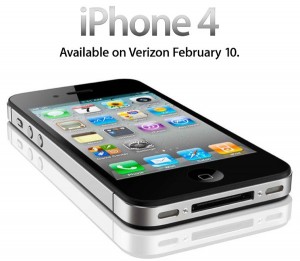 Prompted by Gizmodo taking the lead on questioning the wisdom of running out on February 10th to snatch up one of the Verizon iPhones, we decided to look into it a little further, and here's what we found:
The biggest two drawbacks that have been circulating and percolating on the 'net is that the iPhone 4 is already almost a year old, and will be old and dated by the time that Apple gives their routine annual announcement of a new, improved, super-sexy and desirable iPhone in early June, only 5 months after Verizon gets iPhones into customers' hands. The other point of contention is the choice of the CDMA chipset, infamous in phone-tech circles for not allowing data and voice packets through at the same time. Put simply, you can't call someone and check your email simultaneously. Both of these arguments sound valid, except they aren't. Not completely, anyway.