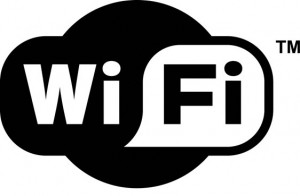 Recently I talked about basic digital security tips and how to survive when your mobile world is, well, not mobile but we left an important element out of these posts: how to protect your WiFi signal (and your computer) from malicious intent.
Many people traditionally focus on router based security – securing the router that distributes the WiFi signal – but this post will quickly highlight what you can do on your end, as a computer user, to protect yourself.
WiFi protection software essentially amounts to an added, yet specialized, firewall on your computer that is targeted to ward off malicious threats and thwart snoopers.  As mentioned in a recent post, LaptopMD recommends the Kaspersky and PC Tools anti-virus/firewall products but a standalone program you might consider solely for WiFi protection is HotSpot Shield which forces website encryption (when available), masks your IP address to snoopers limiting access to your machine, and protects your computers from all possible snoopers (whether you're at an airport, hotel, or in your own backyard) among other features.
As cautioned before: digital protection online starts when you think proactively and while programs are necessarily needed they help share the load when it comes to protection online.