Are you among the crowded field of shoppers who leave their holiday shopping to the last minute?  If you are, here are a few ideas for last minute gifts and stocking stuffers for the techie on your shopping list.  Additionally, be sure to check out the Holiday Gift Guide our tech gurus here at LaptopMD put together last month for more ideas and tips for tech related gear this holiday season.
Do these help you fill that last minute gift need?  Let us know in the comments how we can help and let us know any questions that you might have.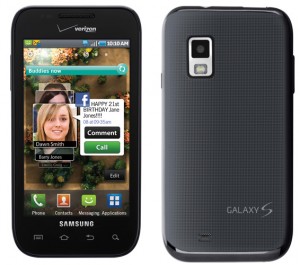 Smartphones
Last month we gave you some good gift ideas for smartphones but we neglected to mention other popular phones.  Sprint's EVO 4G is the first 4G android phone and is loaded with the best features including HDMI, as well as the latest Android OperatingSystem, version 2.2.  The EVO 4G is priced at $200 with a new contract form Sprint.
The Samsung Galaxy S series smartphone is considered by many to be one of the best Android phones on the market.  With its crystal clear display, this phone definitely 'wows' when you pick it up in your hand.  The Galaxy S series is available on all of the wireless networks, including AT&T, Verizon, Sprint, and T-Mobile in different varieties.  Pricing for the Samsung Galaxy S starts at around $200 with a new contract.
Portable/Wireless Charging Devices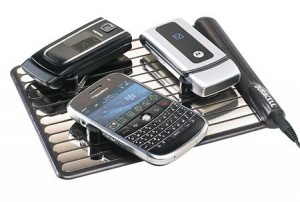 The latest craze in technology this holiday season appears to be devices that charge your portable electronics either wirelessly or on the go.  Duracell's USB 'Pocket Charger' can charge your iPhone, iPod, smartphone or other device for around $25.  The Duracell myGrid allows you to wirelessly charge your device when you place it on the mat.  Just put your device in a sleeve and then on the mat and it will charge wirelessly without the clutter of cords. Duracell's myGrid retails for between $60 and $70 depending on the model.  Similarly, the PowerMat, retails between $50 and $80 and allows a user to put your electronic device in a case and charge wirelessly as you need.
Mobile HotSpots
Portable Wi-Fi hotspots are all the rage with ClearWire and other internet/cable providers joining the crowded market of cell phone companies who already offer these devices.  ClearWire's iSpot offers 4G coverage in selected metro areas across the country for only $25 per month.  Verizon's MiFi device is currently free when you commit to a 1 or 2 year contract with plan prices beginning at $35.  Inquire with your preferred wireless carrier or internet provider for their mobile hotspot offerings.

Logitech Harmony Remotes
If you're attempting to buy for the man in your life, a Logitech Harmony Remote may be the way to go.  Logitech Harmony remotes are cool 'toys' that add a level of novelty and excitement to the universal remote with their interactive displays as well as other features.  These interactive remotes start at $100, available at most electronics retailers, and make great stocking stuffers.

Webcams
Webcams also make great stocking stuffers with most retailing for under $60, depending on the quality of camera you are looking for.  If you're looking for a no-frills webcam you can expect to spend around $30 to $40.  We recommend Logitech webcams, which are among the best and most reasonably priced in the industry.  You can find webcams online or at any retailer who sells electronic devices.