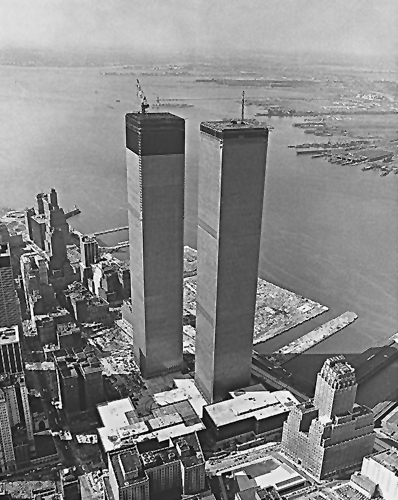 It has been 10 years since that day that changed the landscape, and the mindset, of New York and all Americans forever. 10 years, and the WTC site is almost rebuilt, and we have a new set of towers to look up to, and a new page in our city's history is turning. Those who were here 10 years ago, like most of the staff here at LaptopMD+, it's hard to believe that so much time has passed. It feels like yesterday that we heard the news and watched in horror. For those who came to the city after 09/11/2001, it seems hard to imagine the World Trade Center site as anything other than Ground Zero, a term Mayor Bloomberg (rightly) thinks we should put behind us as we heal and look to the future. And move to the future we must, and we will. Like a phoenix, we're rising from the ashes, and coming back stronger and better in every way.
So this weekend, we will remember all those who lost their lives on that day, and honor all those who risked everything to help who they could. We'd like to send our gratitude to the brave men and women of the New York City Fire Department and the New York City Police Department, whom our very own founder Arthur Zilberman has worked with.
Just as importantly, we want to look forward to a better New York, and a brighter future, and the men and women from every walk of life and every neighborhood who are making that future happen. We will never forget, but we will never let it hold us back either.