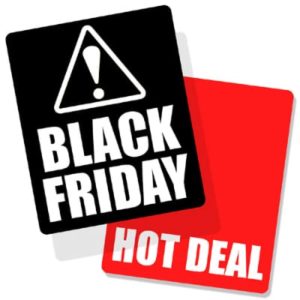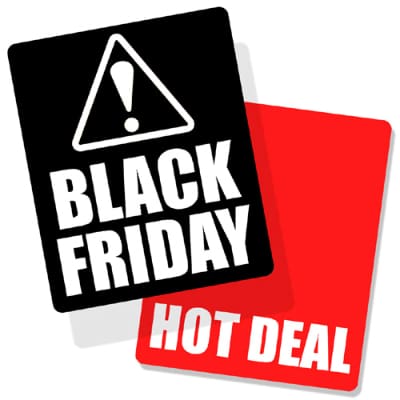 It's that time of the year again: the streets smell of chestnuts roasting, the Rockefeller tree lights up the night, and Oh Ya SHOPPING! Hours waiting outside, the lines to buy what you wanted the joys of holiday shopping are here. With Black Friday coming up this week to kick off the season we wanted to know what deals were worth climbing over people and standing in line for. Here are the deals that we're standing in line for:
---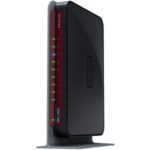 1) Netgear N600 Wireless Dual Band Gigabit Router
Netgear is synonymous with routers and this is one of their crown jewels. With dual band technology ensuring top WiFi speeds, while gigabit bandwidth offers ultra-fast wired connections.
The N600 usually retails at $149.99 but this Black Friday it is down to $79.99 at HHgregg.
---
2) Seagate – FreeAgent GoFlex Desk 3TB External USB 3.0/2.0 Hard Drive
Why have multiple hard drives when you can back everything up onto one? This 3 TB external has enough room for all of your media. If you manage to fill it I have just one word for you: "WOW".
The  FreeAgent GoFlex 3TB is normally $159.99 and will be down to $99.99 at Best Buy.
---

3) Samsung Series 7 Laptop / Intel Core i7 / 15.6″ / 6GB Memory / 750GB HD Drive
We all know Samsung makes one of the best screens on the market, but back that up with a 750GB HDD and a Core™ i7 CPU and we're talking serious fun! Netflix will look so nice on this laptop.
Samsung – Series 7 Laptop is going from $949.99 to $799.99 at Best Buy.
---
4) Toshiba Thrive Tablet with 8GB Hard Drive – Black Tie
Welcome to the era of tablets!  This is the perfect laptop alternative: simple to use and light weight. The Thrive runs on the Android Honeycomb OS so you can play and work at the same time.
The Thrive Tablet with 8GB HDD is going from $379.99 to $279.99 at Best Buy.

---
5) Sony HDR-XR160 160GB HD Hard Drive Camcorder
Do you struggle at telling stories? Show the whole family what happened in high definition with this HD camera. Afterward you can download everything directly to an external had drive to keep for perpetuity.
Sony – HDR-XR160 is $599.99 and will b going down to $399.99.
---
6) iPhone 4 8GB w/ 2-year activation (AT&T, Sprint, Verizon) at Best Buy for $99.99
It's an iPhone4!
Enough said.
---
7) All Apple iPad 2s On Sale
Even though we don't know how much the iPad 2 will be marked down yet, we do know even a little markdown is worth it.
And seriously: it's an iPad2!
All Apple iPad 2 On Sale at Best Buy
---
8) Samsung 46″ 1080p LCD HDTV
As we have said before Samsung make one of the best screens on the market. Their HD TV's almost redefine the term HD. With prefect color and unbelievable depth this is easily THE home TV to get this Black Friday.
It goes from $799.99 down to $599.99 at BJ this weekend.

---
9) Sony BDP-S370 Blu-ray player
Now that you have your HD TV, you're going to need to get a Blu-ray player to go with it. Sony's has you covered! You can't get bragging rights to a home entertainment system if you don't have a Blu-ray player.
Best Buy and Target will be selling the Sony BDPS370 Blu-ray player for $99.99

---
10) HP 20-inch LCD monitor
Now that you went HD in your whole house there's just on thing you forgot to upgrade: your monitor! With more and more people moving away from desktops it's easy to forget them, but Staples has a great deal to squeeze every last perfect pixel out of your desktop.
HP 20-inch LCD monitor is $99.99 at Staples
---
Of course being the compulsive deal hounds we are, we're going to be keeping a close eye on things until Thursday night. Any tips? What Black Friday tech deals are you looking forward to?