Voice Over IP Systems (VoIP) Installation in NYC
Transitioning to Voice over IP (VoIP) from traditional phone landlines is a business-must nowadays. There are many advantages of VoIP over conventional phones that are important to you, your team and the clients/customers you serve locally, nationally and worldwide. This technology is designed to increase workplace efficiency for the smallest to the largest of businesses. All you need is an internet connection. The rates are competitive and provide you with options for landlines and mobile devices.
If you require VoIP at your NYC office, LaptopMD can help you. Our expert engineers will help you reduce your phone rates to an upgraded phone system with high definition call quality, free local and long-distance calling, mobility and connectivity for remote employees, scalability for future growth and improved productivity.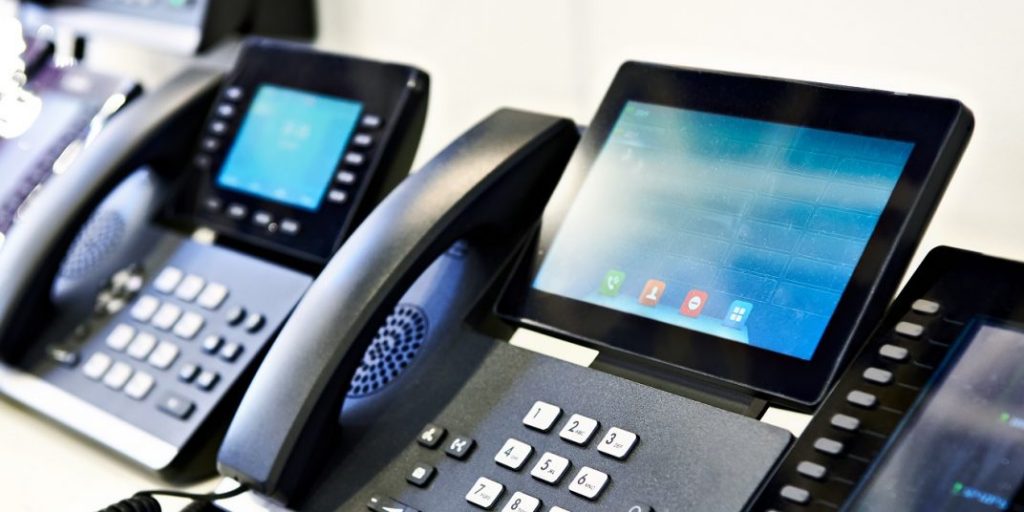 The benefits of LaptopMD's VoIP Installation:
24/7/365 Management, Monitoring and Support
Bundle Packages – phone system and internet connection
Call Statistics
Call Recording
Click-to-Call Dialing
Conference Calling
Extensions and Transferring
Fax Server Capabilities
Fax to Email
Free Calling Between Offices
Personalized Greetings
Unlimited Local and Long Distance Calling
Unlimited Voice Mail
Video Conferencing
Voicemail to Email
VoIP Installation and Service in NYC
LaptopMD installs the on-site VoIP ready hardware and then continues to give you local, premium service like no national phone service can, all with a 100 % satisfaction guarantee. Set up is simple, and learning how to use the system is quick and easy. And, unlike a landline, you will give your employees the capability to get business calls on their mobile phone anywhere.
​
With all that being said, by far the biggest advantage of VoIP is the cost savings to you. VoIP phone service has been proven to save businesses up to 50% on their phone bills vs traditional landline service.
Improve Your Office Communications Systems with LaptopMD's VoIP Service
LaptopMD is a staple of the New York technology community. We have been in business since 1999, reverently covered in outlets such as Wall Street Journal, CNN, CBS, and Inc. magazine.
Along with the aforementioned VoIP services, we also perform repairs on your phone, laptop, computer, and just about any device you can plug up. When you leave your equipment in our hands, you will never be let down. We understand how vital communication is to your professional office life, which is why we offer the best VoIP installation and service in NYC.
Alternatively, if you are looking for Structured Data Cabling or Networking solutions, click here.
Click Icons To Learn More About Us
Need Computer and Laptop Service?
We got your back. LaptopMD's engineers will help you with all of your tech needs. Submit your information to receive a free quote.