Data Recovery NYC
Most of data recovery NYC shops have the dirty secret that they don't want you to know: few of them know the the fundamentals of recovering the information. Hard drive recovery, SSD recovery, Disk and program repair: whatever you call it, we have spent 20+ years becoming masters at it. What we offer: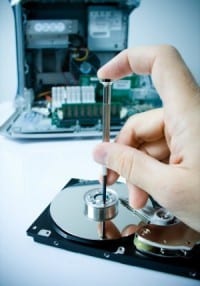 Qualified Engineers
Professional-level data recovery machinery and tools
Affordable rates
Same day drive recovery
Instant, while you wait estimates
6 days a week service
At LaptopMD we are the masters of true data recovery, from hard drives and solid-state drives alike. Are you worried that your system repair may cost a lot? If so, just call us.
Why are we better than other data retrieval shops?
Other computer services in New York City may say they offer data recovery, but are only capable of data transfers with commercially available software. The few services that do offer dedicated data recovery are industrial-oriented companies and charge thousands of dollars.
LaptopMD NYC has found a happy middle ground: we charge flat fee for data retrieval, however, if you need in-depth data recovery NYC service, we also have a clean room and state of the art machinery.
Click Icons To Learn More About Us
First-class data recovery in New York
At LaptopMD, we're capable of performing comprehensive services. We provide: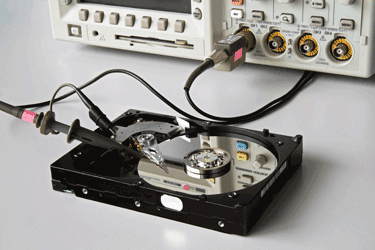 For most sophisticated repairs we can use data recovery machinery. Our machine duplicates hard drives at a true imaging speed of up to 180MB/s, the fastest in the industry. Machines with this level of efficiency are typically available only to the FBI or CIA. Contact us for FREE estimate today!
All kinds of data recoveries
At LaptopMD New York, we provide data recovery from all sorts of devices. If your device has a physically or water damaged, clicking hard drive or card, we can recover data from it. We can retrieve datas from:
We can recover data from all kinds of devices and storages!
| | | |
| --- | --- | --- |
| Digital Cameras | SD Cards | USB Sticks |
| iPads | iPhones | iPods |
| Logical disks | SSD | RAID |
Reliable Data Recovery NYC
By providing options, we keep our data retrieval costs manageable.We have assumed the responsibility to offer the most affordable true service in New York City. We are confident we can beat out all the competition. For data retrieval, we will not charge cleanroom prices like other data recovery NYC shops will. If mere retrieval is not enough, we can escalate your case up to and including head and PCB repair or full platter swaps. LaptopMD data recovery NYC specialists can backup from deleted, corrupt, missing and inaccessible data losses as well as water damaged and burned hard drives.
Data Recovery NYC
Additional types of repairs we offer in this category: