Technology is ubiquitous. Everywhere we turn, there's a new device or application to augment our productivity. There's something for everyone, including the less fortunate. Luckily there aren't just engineers who develop content to keep people entertained on the train, there are some who use their acumen to support the mentally and physically impaired. Here are just a few of the wonderful developments we've heard of: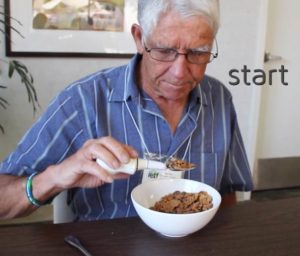 Spoon for Parkinson's
The tremors that Parkinson's patients suffer make it very difficult to do certain everyday things. The tremors affect your hand-eye coordination and ability to be dexterous with your fingers. Tasks like buttoning, writing, and punching in numbers in a phone can be agonizingly frustrating. Tech company Lift Labs has helped the cause a bit by creating a spoon that adjusts to tremors and keeps the spoon "straight". The handle contains sensors that detect all arm movement and automatically adjusts, ensuring that soup, cereal, or chili will stay in inside the spoon until it reaches the mouth.

Mouse for those unable to use their hands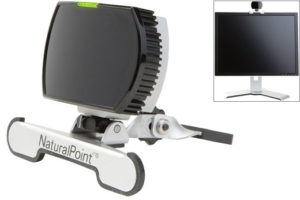 For those who are paralyzed or otherwise unable to move their arms/hand, NaturalPoint has developed a SmartNav 4:AT device that senses head motion and mimics a mouse. Users can have the webcamesque instrument placed on top of a laptop and monitor, then attach a green dot to their head area. The device senses the reflection of the green dot, and allows user to guide cursors across the screen as they please.
Vocal communication technology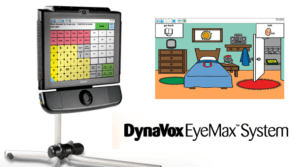 The DynaVox Eyemax utilizes sophisticated technology to trace eye movement to a pad, and allows those who can't talk to speak through the machine! The device holds an onscreen keyboard and an option to implement hundreds of pre-programmed phrases and words for ease of use. Along with words, there is an option to select actions and images for the mentally impaired.
Keyboard for the visually impaired

Greystone Digital's BigKeys LX offers a colorful, vivid take on the keyboard for those with visual impairment. The buttons are all one inch squares, ensuring that finding every button is as easy as possible. The colors and button combinations offer myriad choice for the user. The buttons come in white, black, yellow or multicolor (that separates vowels) configurations. The keyboards are available in the traditional QWERTY format as well as ABC Formats.
Learn Braille App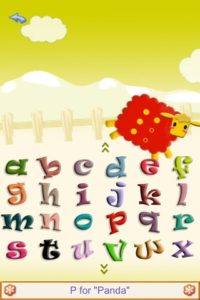 The "Learn Braille Alphabet" Apple App allows kids and adults alike to learn the braille Alphabet in an easy manner. The Application includes games, and a mode that simply explains the braille symbols. If you're visually impaired, this App puts you on track to mastering braille.