Apple Consulting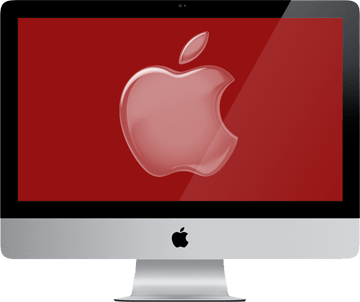 Experience our incredible Apple service at a reasonable price!
Apple's computers aren't just for artists anymore. Businesses are switching to Macs en mass, drawn by their excellent stability and security. That's why LaptopMD+ offers a full suite of Apple consulting that will help you determine if an Apple solution is right for your business. We'll also help find the best way to go about building an Apple-based business network for your company or build a transition plan to move you from PC workstations to Apple computers. Our Apple consultants also understand how to make your PCs talk with your Macs so there will never be a missed connection between your mixed computer environment. Let our Apple certified consultants help you make the right decision for your business, contact us about our Apple consulting services today.
iNeed Help!
We know what it's like to be an Apple user. Sometimes you feel marginalized by the service options available to you and you simply don't have the time to spend half a day trying to see a genius.
You're into the creative side of things or you simply love the aesthetics of a Mac computer but you can't afford for the niche providers to get around to you. We give you the support for your Apple devices when you want it and how you want it.
No Waiting – No Scheduling Systems – No Bouncers Keeping You from Quality Support.
Our philosophy is simple: treat you like you want to be treated no matter the type of computer or device you use.
Service Area
When you have an emergency, time is of the essence. LaptopMD+ offers emergency repair service at our Midtown New York offices between 7th and 8th avenues, across from Penn Station – conveniently located near the A, C, E, 1, 2, 3 trains at Penn Station and the N, R, Q, B, D, F, and M trains at Herald Square.
If you can't come to us, we'll come to you: our central location gives us the ability to be anywhere in New York City in less than an hour.
When it comes to your emergency, New York's trusted Laptop Doctors are ready to make sure your business is up and running as soon as possible!
| Region | First Hour | Each Additional Hour |
| --- | --- | --- |
| Manhattan | $150 | $120 |
| Queens | $150 | $120 |
| Brooklyn | $150 | $120 |
| Bronx | $150 | $120 |
| Staten Island | $150 | $120 |
| New Jersey | $150 | $120 |
| Remote IT Support | Free Estimate | |
*Price for 1st hour includes a full diagnosis of the problem before work is started.
Other Things You Should Know
Our Technicians Are Trained to Repair Macs Like Apple
Our technicians do not treat your Mac or other Apple device like a PC. Extra care and attention is given to make sure your experience is tailored to your needs.
We Provide Support for Everything Apple
Networking, Hardware Setup/Configuration, Repair, Software Troubleshooting, Planning and Consulting for Bulk Purchasing – When it comes to your Mac, we've got you covered from every angle. We'll even help you develop Mac specific data backup solutions so your company stays intact in the event of a catastrophic event.
We Service All Devices and Offer Tailored Support Plans
iPhone repair servicing and onsite mac repair are two of the specially tailored solutions we offer to companies who live and breathe Apple. When your employees lose out, you need a company that you can trust to be there and meet your needs. LaptopMD+ offers competitive options so you can save money and not miss out on awesome technology that enhances your business and moves it forward.
Need Computer and Laptop Service?
We got your back. LaptopMD's engineers will help you with all of your tech needs. Submit your information to receive a free quote.