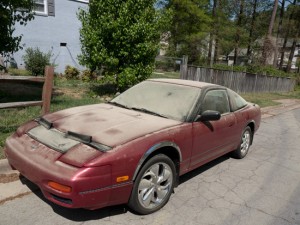 It has been a busy week, and as such not a whole lot of time to update, but we're back and gearing up for our big spring cleaning promotion set to launch Tuesday the 29th. It's going to be a good one, so stay tuned for more updates. In the meantime, how about another common misconception? This one might just go ahead and contradict the entire premise of this series (i.e. that spring cleaning is just an excuse for a cheap marketing ploy), so it turns out I'm not immune from making these mistakes either. Who knew?
#4: "Spring cleaning is just an excuse for a cheap marketing push. It doesn't matter when you clean stuff."
So this was the whole premise behind this series. In the first part, we jokingly poked fun at the rash of spring cleaning articles that routinely pop up like weeds every year around this time. Sure, computer cleaning is important, but the "spring" part of it is just a way to crank out tons of repetitive content on a regular basis, right? Everyone knows journalists are lazy and will always take the path of least resistance. After all, why does it matter if you clean your computer in March, or July, or October, or December? Surely things don't really change that much from season to season.
Well, actually…
Spring time brings with it many changes. No, I'm not talking about the birds and the bees. This is a family blog! However as the temperature rises, so do things like the pollen index and the smog index. Trees in bloom are pretty, but they tend to fill the air with all sorts of dust and particles that will chew up your computers fan and spit it back out. And since it's getting warmer, your laptop or desktop's cooling system is already working harder than it did just a month ago. Any additional strain from stuck fan blades or clogged air channels is a recipe for a full-blown melt-down, and that's something you would rather not deal with. Not because we aren't great guys and you don't want to come visit us, but because it can get quite pricey. So yes, there's actually a valid reason to do extra cleaning in the spring. Turns out I was wrong. Take note, because it doesn't happen often.