Every year our technician gurus here at LaptopMD like to share the knowledge and insights that they've gained throughout the year with our customers to help you make smarter holiday tech purchases.  Buying gifts related to technology can be intimidating especially if you're buying for someone already savvy in technology or if you are unaware of the various options and brands available.  Use our holiday shopping ideas that we've put together to help you with your gift buying this season and relieve some of the holiday stress!
We provide gift ideas for every type of computer user in your house: students, professionals, and normal everyday users. Our list covers Mac and PC laptops, as well as netbooks. We look at the latest in cellphone/smartphone technology and help you determine whether or not you should buy an Android phone or an iPhone as a gift. Additionally, our guide looks at software titles suited for every type of computer user.  Let us know what you think in the comments and if you have any questions regarding your holiday tech purchases.
Laptops
The laptop market is full of options when considering which one to buy.  You may ask yourself questions like these when you go to make a purchase:
What's the difference between a netbook and a laptop?
What features should I focus on?
Mac or PC, which one provides the better deal?
Use our holiday shopping guide as a tool to sort through the various options you are bound to come across.
Choose the Right One
There are many options out there and the number of choices can be daunting for anyone, including those who work with computers for a living!  To help simplify the laptop buying process, we have come to trust the guides put together PC World Magazine.  PC World's guides provide the comprehensive help that you're looking for.  There are several comparison guides online and we've included links to our favorite guides throughout this post.
When using these guides and buying a laptop, be sure to take into account the following considerations:
Speed
Battery life
Functionality and Features
Durability
The End User
Some laptops are good for students but not functional for professionals.  Knowing who you are buying for and what they want will help you frame your decision and make everybody happy.
Mac Laptops
Apple has many laptops that fit different budgets.  Over the past 18 months, Apple has reduced the price tag on their MacBook and MacBook Pro laptop models, while retaining the quality and reliability that they are known for.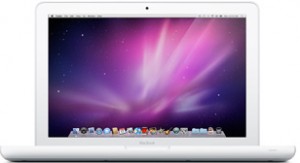 MacBook – $999
This is the perfect gift for students and young professionals alike.  The stylish MacBook features a 250 GB hard-drive, a CD/DVD burner, and a 10-hour battery.  Although slightly more expensive than PC models, MacBooks are built to last and are good investments for the long haul.
Also consider selecting the MacBook Pro ($1199) for the more industrious computer user, and the MacBook Air ($999) for the person with the on-the-go lifestyle.
See Also:
MacWorld Holiday Gift Guide
Full Size Laptops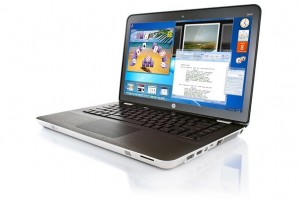 HP Envy 14 Series – $999.99
We agree with PC World that this is a superb starter computer to buy for someone looking to upgrade or looking for a brand new computer.  The HP Envy 14 series is a stylish PC which directly compared with Apple's own MacBook Series.  The Envy offers a slightly larger hard drive capacity and other features.  This is a great computer for anyone looking to upgrade their own system or to 'wow' the PC lover in their family.
We like big screens which is why we like the HP Envy Series.  If you like the Envy 14 Series but are interested in something with a larger screen, consider the HP Envy 17 Series, starting at $1299, which is also comparably similar to Apple's own MacBook Pro.
See Also:
PC World All-Purpose Laptops
Netbooks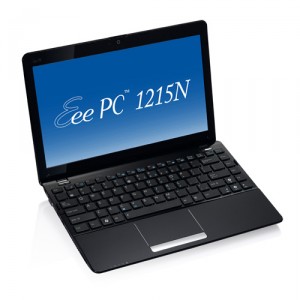 Asus Eee PC 1215N – $484
Asus Netbooks offer good value and save space.  A couple of months ago we reviewed the Best Netbooks under $300, and although this is not under $300, this computer deserves an honorable mention.  Netbooks help you conserve space without sacrificing the quality of the computer and Asus delivers on that promise.
See Also:
Cell Phones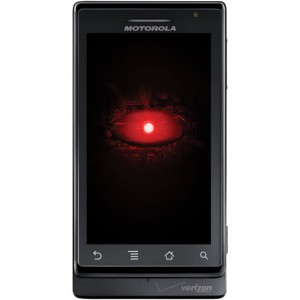 Over the past 18 months a new wave of smartphones have revolutionized the cell phone market with the venerable iPhone leading the charge.   Although the iPhone remains at the top of many holiday gift lists this year, Android phones are beginning to level the playing field.  The Android OS, an open source platform pioneered by Google, has positioned itself as a leader in itself when it comes to offering different features, pricing plans, and the phone hardware options.
You may be asking yourself, like many consumers, what makes an Android phone so special?  Here are a few important characteristics that separate the Android platforms from its competitors:
Open Platform – The Android platform is not closed like Apple's iOS which means application developers and users can pretty much do anything with the phone without the restriction of a corporate entity, whose own goals may clash with the desires of the end user.
More Applications – An Android user has access to more apps and widgets than users of other smartphones do.  Users can still download apps from the Android Market (similar to Apple's App Store) but unlike Apple they have fewer restrictions and users can easily choose to add apps from outside the Android Market to their phone as well.
Less Restrictions – The Android OS has very few restrictions in what's allowed either on the development side or on the user's side.  If you want to 'unlock' your phone, you don't need to void your warranty – all you need to do is click one button and you can do whatever you want with your own phone.
Price Plans – Due to the open nature of the OS, there is no parent company restricting which carrier you're allowed to use and, for that matter, which payment plans you have to choose from.  Android compatible phones are available from all of the major cell phone providers and a multitude of payment plans are offered to fit your lifestyle.
Motorola's Droid X and Droid 2, as well as HTC's Droid Incredible are among our favorite Android enabled phones – all available from Verizon Wireless.
If the person on your holiday shopping list is looking for the latest iDevice, we offer hearty recommendations for the iPhone 4, as well the iPad.  We should note that all signs point to new iPhones and iPads being released on multiple carriers, including Verizon, in the early part of next year.  If the person on your shopping list continues to hold out for their favorite iDevice on Verizon or other networks, we suggest that you consider an Apple gift card, in place of the device.
Software
Students, professionals, and everyday computer users can benefit from two popular software gifts this holiday season.
Mozy is a popular online backup tool used by consumers and professionals alike to backup data from their computer or laptop in the event that catastrophic occurs.  For $54.95 (for an annual subscription) Mozy is a great way to give the gift of computer security this holiday season.  We recommend Mozy to all of our users who look for a backup service without the necessary purchase of additional hardware or for those business professionals who lack proper offsite backup facilities.  Mozy offers a $4.95 monthly subscription and can't be beat in terms of usability and functionality.
For the price of this premiere security suite, $69.99, you can't beat the assurance and protection it provides your computer and/or laptop from various internet threats.  Norton is the leader of security programs for the PC and is always our one and only recommendation to customers looking to protect their computer from viruses, malware, and other online threats.