Nationwide/Mail-In Laptop and Computer Repair Service by LaptopMD+
Anytime, Anywhere – Send Us Your Repair
Feeling like you're being squashed by the geeks when it comes to laptop and computer repair? Yeah, us too.
That's why we started offering nationwide mail-in service for laptop repair based off of the stellar service that we've provided to clients in New York City for over 10 years. Whether you're in New York, Idaho, or California, we can repair your laptop in three easy steps:
Mail-in your laptop to get the process started.
Our technicians will diagnose the problem and give you a call with a free estimate for your approval.
Once we're done with the repair job we'll send it back to you in like new condition.
LaptopMD+ provides the same, FREE diagnostic services with its mail order repair clients that it does with its other laptop and computer repair customers. You'll be notified and allowed to approve the final cost of repair before we do any work.
Mail Order
Our new mail-order repair service is setup to provide you with the type of service that LaptopMD+ has delivered for years to the New York City metropolitan area. When you come to us, you won't feel like you're getting squashed by the geeks and taken to the cleaners.
What Can You Expect?
We won't deliver a bride to your front door but we can promise you that we'll help you get your computer back up and running in tip-top shape without you feeling like the repair was sent to Russia. Our engineers will treat your computer with care and we'll keep you updated throughout the process.
Our Process
Fill Out the below quote form and wait to hear back from our specialist.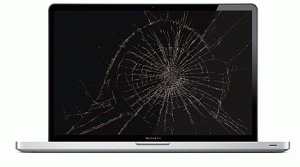 Send your laptop/smartphone/device to 247 W 38TH ST #602, New York, NY 10018. We'll fix your device right up!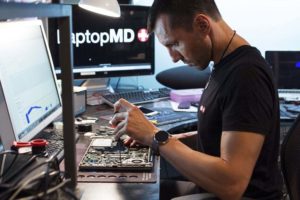 Once we finish your repair, we'll send your device back to you.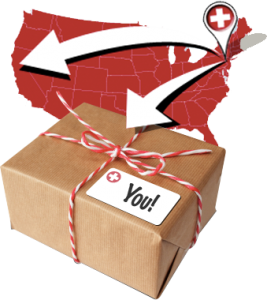 Not in NYC? Get a Free Quote from our Mail-In Repair Service!
Enter your information and our manager will assist you shortly!
Other Things You Should Know
Here are some important notes about LaptopMD+'s onsite repair services:
Free shipping is provided for completed jobs, however if you choose not to have work done, a $19.95 shipping and handling fee will be processed.
All mail-in repair work follows our normal pricing for laptop and computer repair.
Same-day service is available on most repairs that are shipped overnight and received by 12pm. Same-day service dependent on parts availability and job complexity. Rush shipping options are available.
LaptopMD+'s Team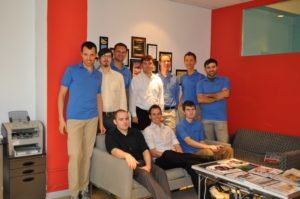 Our team is set above the rest with our professionalism, our history, and our personal traits all combining to make LaptopMD+ a family which we share with our customers on a daily basis.
Our years of experience (25+) provide a rich history from which we build each unique experience tailored to your needs while delivering a better experience than the big guys like Best Buy and Staples provide. Our team has been providing 5 star service since 1999!