Nationwide/Mail-In Laptop and Computer Service by LaptopMD+
Anytime, Anywhere – Send Us Your Request
Feeling like you're being squashed by the geeks when it comes to laptop and computer? Yeah, us too.
That's why we started offering nationwide mail-in service for laptop based off of the stellar service that we've provided to clients in New York City and New Jersey for over 25+ years since 1999. Whether you're in New York, Idaho, or California, we can service your laptop in three easy steps:
Mail-in your laptop to get the process started.
Our technicians will diagnose the problem and give you a call with a free estimate for your approval.
Once we're done with the job we'll send it back to you in like new condition.
LaptopMD+ provides the same, FREE diagnostic services with its mail order clients that it does with its other laptop and computer customers. You'll be notified and allowed to approve the final cost of service before we do any work.
Mail Order
Our new mail-order service is setup to provide you with the type of service that LaptopMD+ has delivered for years to the New York City metropolitan area. When you come to us, you won't feel like you're getting squashed by the geeks and taken to the cleaners.
What Can You Expect?
We won't deliver a bride to your front door but we can promise you that we'll help you get your computer back up and running in tip-top shape without you feeling like it was sent to Russia. Our engineers will treat your computer with care and we'll keep you updated throughout the process.
Our Process
Fill Out the below quote form and wait to hear back from our specialist.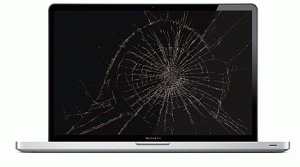 Send your laptop/smartphone/device to 247 W 38TH ST #602, New York, NY 10018. We'll fix your device right up!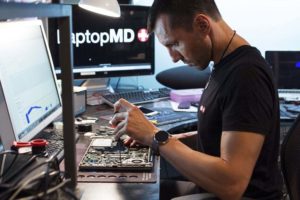 Once we finish your service, we'll send your device back to you.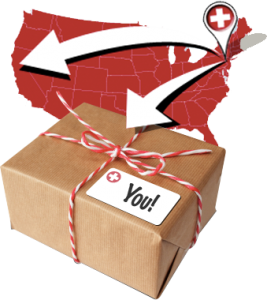 Not in NYC? Get a Free Quote from our Mail-In Service!
Enter your information and our manager will assist you shortly!
Other Things You Should Know
Here are some important notes about LaptopMD+'s onsite services:
Free shipping is provided for completed jobs, however if you choose not to have work done, a $29.95 shipping and handling fee will be processed.
All mail-in work follows our normal pricing for laptop and computer.
Same-day service is available mostly that are shipped overnight and received by 12pm. Same-day service dependent on parts availability and job complexity. Rush shipping options are available.
Most of the services are done within 24 hours..
Specializing in Apple MacBook services
Specializing in mother board services and down to the component level micro soldering
We want to save our clients money and service mother board vs. Replacing.
Also we specialize in data recovery
LaptopMD+ Press Clippings and Links
Here are some important information about LaptopMD+'s Press Clippings and Links
Our Customer Google Review
Link to our LaptopMD+'s Google Review
100% recommend. For the last 15 years, every time I've had any issues with my equipment (Dell, Lenovo, Mac), LaptopMD has always delivered. Most recently, it was Kevin who really went above and beyond. Courteous, professional, caring, knowledgeable, all while meeting a tough expedited deadline. As always, LaptopMD came through while reasonably priced. Many thanks to Kevin & team.
Eleonora Francica
2022-11-18
LaptopMD and Kevin were fantastic! My external hard drive didn't show up on my pc and it was corrupted. I thought I had lost all my data but they were able to safely save them at a very good price. They saved my Master's thesis and my work. Thank you so much!
It was quick, easy and fairly priced. They changed my 2017 MacBook Pro Screen that had an issue with displaying the color properly, now it is just as new. I am a graphic designer and color is very important for my work. Deeply grateful.
These guys are the best. I've broken my phone screen and took it to them twice now. Both times they made it really simple and was in and out in 15 minutes. Great price too, these guys are great at what they do.
These guys are honest people and quick working people as well. Super kind and helpful, I've never been given such quick help! I'd thousand percent come back here and recommend to many! Just fixed my MacBook Air here!
The customer service from Kevin is excellent and my computer was fixed promptly. I received a very reasonable price to fix 2 computers. It's no wonder why they continuously receive great reviews. Very pleased with service and will be using their services in the future.
Hello, I had a broken SSD drive that included sentimental files which needed data transfer. Kevin helped me out with the whole situation and was able to resolve it for a cheap price in less than 24 hours! Highly recommended! 6th floor 247 of the Nelson Building.
Caylie O'Connell
2022-07-13
i shattered my laptop screen days before a trip and laptop md was able to turn the repair around in 2 days at such a reasonable price. so quick and efficient, and communicated updates to me every step of the way. can't recommend them highly enough!
Our Customer Yelp Review
Link to our LaptopMD+'s Yelp Review
Really great and timely work. Took in my MacBook Pro to get the LCD screen replaced. It was fixed within a couple days.

Ofelia R.


2/24/2021

This is a hidden gem to NYC. The service is fast, professional and courteous.  I would Recommend this place to everyone

Mark C.


10/27/2021

They fixed my laptop super quick and for a great price. I had a broken MACBOOK LED Screen, they explained the problem and had it replaced within one week. Definitely... read more recommend.

Kelly B.


2/24/2021

Laptop MD was super helpful with Dell laptop repair. My laptop had a mother board issue which took more than 2 weeks to get repaired. After that there was an... read more issue with the wifi port but they helped me figure out a solution to it and were super helpful.

Urja P.


7/03/2021

Expert and dedicated! In business for over 20 years, you will not find a better outfit. This is my second visit to LaptopMD. In both cases their work was spot-on.... read more The first involved a crashed hard disk from which they recovered all my data using dedicated forensic tools. On the second occasion they concluded my laptop's motherboard had failed. At first I was not quite convinced, never having heard of such a thing. But my own analysis spurred on by theirs--I am an engineer by training--led me to agree. They charged nothing for their diagnosis even though they invested time and effort. LaptopMD has my complete trust.

Michiel K.


10/20/2021

Came here to get my MacBook repaired after cracking my screen. The staff were super friendly and helpful and efficient, ran diagnostics on the device and gave me a quote... read more right away. I was able to check the status of the repair online and they texted me within a week to pick it up. The screen was repaired perfectly. Would definitely return should I need more assistance.

Maria R.


1/09/2021
LaptopMD+'s Team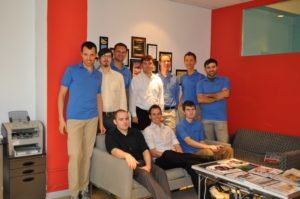 Our team is set above the rest with our professionalism, our history, and our personal traits all combining to make LaptopMD+ a family which we share with our customers on a daily basis.
Our years of experience (25+) provide a rich history from which we build each unique experience tailored to your needs while delivering a better experience than the big guys like Best Buy and Staples provide. Our team has been providing 5 star service since 1999!