Apple Watch Repair in NYC
When you use a device wherever you go, the chances that it will break grow. You might be at the gym on the treadmill and drop it, or you might be heading to an appointment and scratch your screen against a building wall accidentally. There are so many reasons you might need Apple Watch Repair that we couldn't begin to name them all.

So if you Apple watch is damaged or broken and you want to get your Watch repaired, we suggest you go to a third-party repair shop which will give you reliable service at a lower price. It's almost always cheaper to repair your Apple watch at a reputable local shop than purchasing a new one, or getting it fixed by Apple.
Call us biased, but we think we are the best show in town when it comes to repairing Apple watches. Here's why:

Free Diagnostic Testing

Before we can fix your watch or watch battery, we'll need to know what the issue is first! That's why our techs will do a complete workup on your wearable with a diagnostics check, which means you only get the repairs you need. When our techs are done working their magic, they test your watch one more time to make extra sure it is working properly before you step foot outside our store.

Warranty

We have a limited warranty covering our Apple watch repair services. You can rest easy knowing you're covered by our warranty that ensures quality parts and workmanship. This is our promise to you that we only use the best replacement parts and exceptional service. 

Tap into Local Expertise

When your watch is broken, you need it fixed immediately. After all, you use the device to monitor your health, activity, and more. We're right around the corner and ready to perform your Apple watch fix at any time. You can arrange a drop off time, or just walk-in. No matter how you contact us, you can be sure of one thing: you won't have to wait in long lines or make appointments like you have to at the Apple Store.

Helping You Makes us Happy

No matter who broke your Apple watch model, we fix it. When you come to our store, you can expect fast service, quality results, and a reasonable repair fee. Technology is the name of our game and we love getting to the bottom of a problem and fixing it, watching happy customers walk out the door.

Why Choose LaptopMD Over Apple Authorized Service?
The Apple Watch is small, but it's complex. To perform Apple Watch services, you need to take apart the entire device to fix it. If you break an Apple watch and seek out Apple authorized service from a genius, you might as well buy a new one. Apple will charge you $299 to fix a screen. If you buy AppleCare, which costs $79, Apple will cover two incidents of accidental damage with a service fee for $69. This amounts to $150, when you add up the insurance and repair fee costs. If you do the math, if you spend $400 on an Apple Watch, you're paying 37.5% of your initial cost to get your old wearable repaired.
We do it for a fraction of that.
Apple Watch Repair in NYC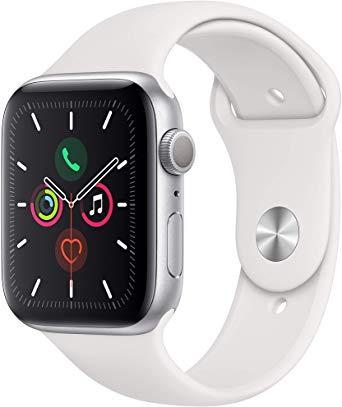 If your Apple Watch is broken, don't worry! Our team of experienced technicians are standing by ready to help you fix your watch today.
If your Apple Watch is broken, don't worry! Our team of experienced technicians are standing by ready to help you fix your watch today.
Apple Watch Repair Services We Provide

Touchscreen Repair

Apple watch screen cracks can be unsightly, but very necessary when the touch functionality eventually stops working. If your watch doesn't respond to touch at all, or it responds with a delay, or only responds when you apply pressure, we can repair or replace the screen easily and quickly.

LCD Repair

If the glass and display aren't cracked or broken, but you're having screen issues (the screen stays grey, white, or black, is pixelated, has spots, stripes or something similar or the background light doesn't work) your LCD is broken and needs to be repaired. We can replace the LCD with top-quality parts and you'll have your watch back on your arm in no time.

Battery Repair

Need battery repair? Is it not holding a charge or refusing a charge at all? If the answer is yes, you should take your watch in to get the battery replaced by our technicians.

We are Here to Help You With Your Apple Devices

Whether your iPhone screen is shattered, your wearables are broken, or your Mac is shot, we have the expertise, experience, and reputation to fix your Apple device. Drop us a line, reach out through the web, or stop by for a free diagnostic now.

We offer free estimates – Not everything makes sense to get fixed and we know that! Bring your device in for a free estimate and we'll give you the price to help you make an informed decision
We're open 6 Days a week – Your device does not care what day it is, so why should we? We're open every day so we'll be here when you need us!
High quality repairs – You want it done right the first time. Our technicians are the most experienced you'll find, and we guarantee it. All our services are backed by a 30 day warranty
Superior customer service – We know you're looking for a computer repair shop that will not only fix your device, but also provide a high level of customer service.