Security Services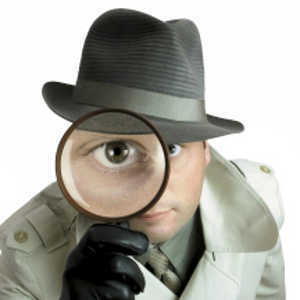 Security Analysts gross over $90,000 these days, and that's on the conservative end. For many small businesses, allotting that much of the budget to one position is a tough prospect. Luckily, LaptopMD offers top of the line security solutions at affordable rates. Every small business should be assured their data is secure.
We know your clients trust you to maintain their personal info, and any data breach could be disastrous. Security Analysts are in hot demand, but few have the experience level of LaptopMD. Our engineers have 20+ years of experience providing support for services of all sizes.
Don't wait until the worst happens to consider hiring a security analyst. Our expertise will ensure a proactive protection for your network and a swift response in the event of a data breach. As of 2012, there were 10 million reported cyber attacks a day and the number has skyrocketed. Even our own Government has had issues with their data integrity. Don't be one of the next services under fire!
We've provided small businesses throughout the New York metropolitan area with comprehensive IT solutions including:
Maintaining integrity of a service's data
Strictly guarding computer network to prevent unauthorized access
Staying abreast of latest online security treats
Consistently corresponding with senior management about security measures
Allow LaptopMD to provide your service with our know-how. We offer our services at reduced rates because we're simply here when you need us. There's no need to hire a full-time employee who's only occasionally functional. With LaptopMD, contact us for instant consultation and we're there.
Available When You Need Us
When you have a computer emergency, it's our emergency. Our technicians are standing by to help you with your emergency computer repair needs.
Even when we're not open, technicians are available to answer your repair questions over the phone.
Bring your computer in for a free estimate or we can come to you with immediate attention to take care of your needs right away!
Service Area
When you have an emergency, time is of the essence. LaptopMD+ offers emergency repair service at our Midtown New York offices between 7th and 8th avenues, across from Penn Station – conveniently located near the A, C, E, 1, 2, 3 trains at Penn Station and the N, R, Q, B, D, F, and M trains at Herald Square.
If you can't come to us, we'll come to you: our central location gives us the ability to be anywhere in New York City in less than an hour.
When it comes to your emergency, New York's trusted Laptop Doctors are ready to make sure your business is up and running as soon as possible!
| Region | First Hour | Each Additional Hour |
| --- | --- | --- |
| Manhattan | $150 | $120 |
| Queens | $150 | $120 |
| Brooklyn | $150 | $120 |
| Bronx | $150 | $120 |
| Staten Island | $150 | $120 |
| New Jersey | $150 | $120 |
| Remote IT Support | Free Estimate | |
*Price for 1st hour includes a full diagnosis of the problem before work is started.
Other Things You Should Know
Emergency repair service is available 6 Days a week between 9am and 6pm for onsite support and during normal business hours at our Midtown Manhattan location. Technicians are available 24/7 on the phone to answer your repair questions and to schedule your onsite repair visit.
Our technicians are industry certified and we have over 25 years of experience to back up our claim that we are the trusted laptop doctors.
Don't let imitation fool you… Several people claim to be the laptop doctors and offer emergency repair service. Check out the reviews our customers have given us and see what the level of dedication, trust, and expertise our customers have come to expect with emergency repair service.
Need Computer and Laptop Service?
We got your back. LaptopMD's engineers will help you with all of your tech needs. Submit your information to receive a free quote.