Nationwide Mail-In Video Card Repair
Try our Mail-In Repair Service
Enter your information and our manager will assist you shortly!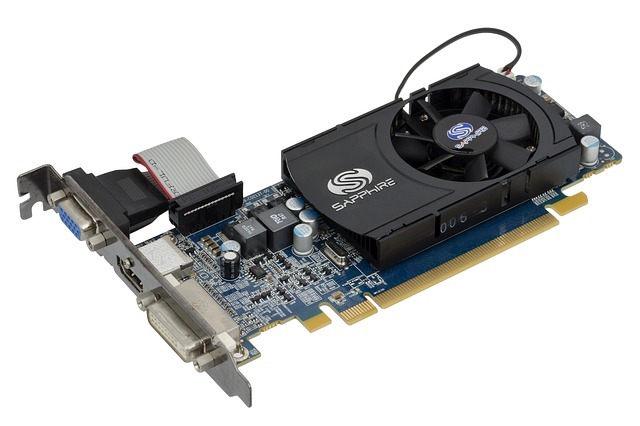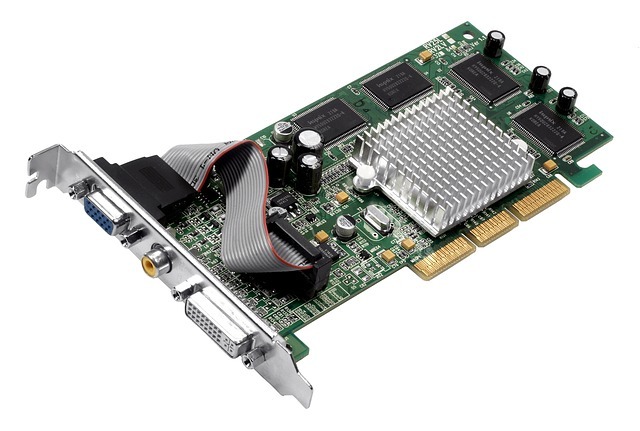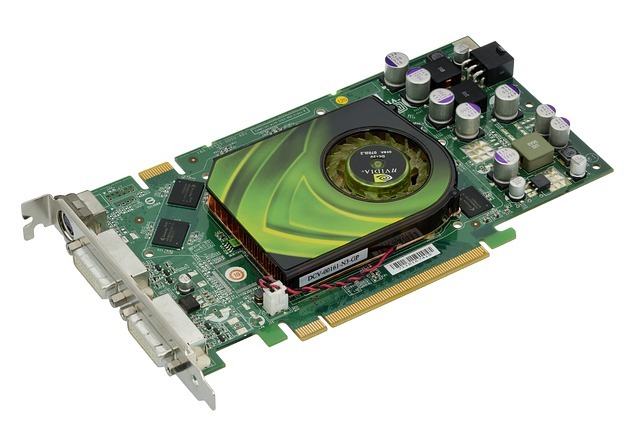 LaptopMD: Optimizing Visual Performance
If you are planning to buy a new video card, you must learn a few things. Most computer users think that computer video cards are the same as graphics cards. Well, they're not. A video card is an integral part of the computer system since it transmits video output to the screen. It has a memory, processing unit, and multiple fans. A successfully installed video card helps the computer system to feed the signal to your monitor.
Mail-In Video Card Replacement Offered Nationwide
Got distorted videos on the screen? It could be a problem with the video card on your computer. As modern tech evolves, video cards are put under more and more strain to support the ultra-high video demand. As such, they are prone to breaking. When this happens, you can either run out and buy a new one, or have someone fix it.
Due to COVID-19 and increased overall demand for video cards, there is a shortage…and those that are available are very expensive. Simply put – it makes more sense to repair it.

The first thing to do is place your computer video card in the mail and our certified engineers will inform you once it has been received. While other shops can charge you hundreds of dollars for a diagnostic fee, our fee is only $95, which is credited towards your repair fee!
Status
All our licensed engineers understand that customers are following up on the condition of their devices after repair, and it's the same thing with video cards. Yes, there is always a turnaround time in everything we do and things can get done in a day. Check your repair status.
Our Process
Fill Out the below quote form and wait to hear back from our specialist.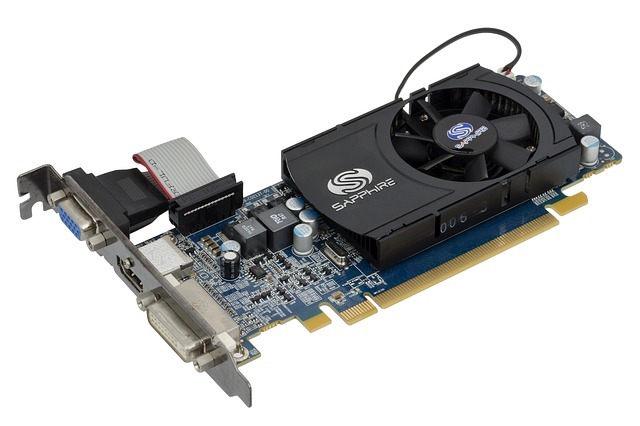 Send your graphics card to 247 W 38TH ST #602, New York, NY 10018. We'll give you a diagnosis and fix it right up!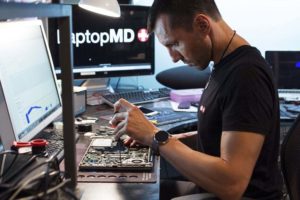 Once we finish your repair, we'll send your card back to you.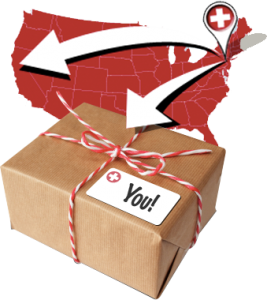 Why LaptopMD for Video Card Repairs?
LaptopMD has a well-structured team. Our management and staff cooperate when things get tough. Repairing computers along with their peripherals require patience and technical skills. LaptopMD continuously feeds our engineers with the right set of tools and knowledge needed for the job. Training them to be experts on both Windows and Mac operating systems can surely help more customers each day.
Things to Remember
As a company, we know that customers can throw questions at us anytime. We've been repairing electronic devices for over 18 years and counting. Remember this: You don't have to be a technical person, we know that you need our help. Repairing video cards and installing them yourself without technical knowledge is extremely dangerous. Leave that to our certified engineers because you can always count on them.
Proper Diagnostics
LaptopMD ensures that our certified engineers are running proper diagnostics before providing video card repair services. In the tech repair industry, there is no such thing as a quick fix. There is always a work standard that must be followed. To avoid any problems during service repair, diagnostics are usually performed to detect the root cause of the problem. Then, it will be easier for our engineers to take the necessary action.
Video Card Repairs that LaptopMD Covers
Motherboard Connection
The motherboard is where the computer video card must be installed. While a graphics card is responsible for improving the quality of images on the computer screen, the video card controls the output of every video. What does it mean? End-users have the option not to have the graphics card and the computer would still work. However, every computer in the world needs a video card if you want to see something on the monitor.
Understanding motherboard connection is important because it helps users to be familiar with wires and slots that support the functionalities of graphics cards and video cards. Proper connection of wires and video cards transmits enough signal to your monitor so images can be seen.
Compatibility
Yes, compatibility issues are often experienced by end-users when a video card is installed on a very old computer. For instance, a PCI slot can only support old video cards since it is only common in old generation computers. As a user, you can't expect to have faster image processing when having the PCI slot. If you want better computer performance, upgrade it to PCI Express. At LaptopMD, our licensed engineers are knowledgeable in hardware and software upgrades.
Intel And Asus
Just like any other part of an electronic device, popular brands are out there when it comes to computer video cards. Intel and Asus are well-known manufacturers of these cards that provide exceptional video and superb animation for computers today. For superior image quality, it is essential to seek LaptopMD's technical expertise to successfully install a video card in the motherboard.
How to Prevent Video Cards from Breaking
Maintenance
Properly maintaining your video card helps to reduce major defects in the future. Ignoring maintenance may lead to poor image quality and slow image processing.
Here are some practical steps to effectively maintain them:
First, you need to understand that the heat pipe located in the Central Processing Unit (CPU) inside the computer spreads the heat. It's your responsibility to control the temperature by buying a case that has airflow.
Take good care of your Graphics Processing Unit (GPU) by buying an additional fan. Maximizing the cooling effect in the computer helps graphics cards and video cards to increase their efficiency.
Make a habit of cleaning the internal and external parts of your computer at home and office. Using a fan or cloth can immediately get rid of dust and other particles that can affect the performance of GPU and a video card as well.
Make sure the computer has proper ventilation. Invest in air conditioning systems to also cool down the system.
After cleaning the parts, turn on the computer and observe any possible error messages and blurry images. If you don't see any of these, it's a good sign that GPU, CPU, and video card are all properly functioning.
How to Determine A Faulty Video Card?
Basic Information On BIOS
BIOS stands for Basic Input/Output System. Once the computer restarts, you'll notice that there is a blank screen and slowly loads the BIOS screen. The purpose of this is to show a summary of data transmission and peripherals connected to the computer. As a user, you'll know the performance of video cards, graphics cards, CPU, and GPU just by reading the details on BIOS. Our LaptopMD engineers are well-versed in the old and new technology to assist customers who are using different types of computers.
CMOS
If there is something that backs up the data from BIOS, it's no other than CMOS, a chip responsible for storing information such as date, time, and peripheral settings. CMOS stands for Complementary Metal-Oxide-Semiconductor. There are some tech problems that can be resolved by simply clearing CMOS. If you encounter frozen images on the screen, then accessing the BIOS setup facility is recommended. Simply look for "Load Setup Defaults." Another good reason to clear or reset CMOS is when there are a few compatibility issues. If none of these worked, visit our LaptopMD shop today.
CMOS And BIOS
Both of these systems work together for the benefit of the entire computer and other devices connected to it. CMOS stores the BIOS facility along with hardware configuration details. BIOS helps the computer to test its hardware before completely loading the Windows operating system. If something is not right, BIOS will display error messages that are related to possible hardware failure. CMOS works as a storage space for BIOS. Once a user made changes in the BIOS configuration setup, these would only reflect in CMOS. Here at LaptopMD, our staff knows how to access CMOS/BIOS setup when it is highly necessary.
DOS
In computer terminology, DOS stands for Disk Operating System which exists on any Windows platform. There are various commands to check directories, subdirectories, IP addresses, default gateway, and subnet masks. Our certified engineers are all willing to utilize the DOS program to monitor communication between devices.
When there are problems with the physical connection, it will be easier for us to differentiate valid IPs from invalid IPs. We know how to test, reconnect and provide the right solution whenever possible. At LaptopMD, we are all using our resources to fulfill the needs of customers day by day.
Windows and Mac OS
Our technology today requires our engineers to be proficient in Windows and Mac operating systems. Our management spent time training them to be good at software and hardware configuration. If you have a problem with a video card, let us know. We would tell you if a video card repair service or replacement is needed. Getting used to both of these platforms helps us to assist more customers in terms of video card repair in Manhattan, NY. It's best to troubleshoot computers and peripherals using different types of operating systems. This will make our customers feel confident that we can solve even complex tech problems.
Motherboard Routine Check
Taking care of your computer and video card should not be done once a year. The motherboard needs routine check-ups at least 3-4 times a year. Why? It's because computer peripherals depend on it. Connectors and a CMOS battery play a major role in the functionality of your motherboard. So, keep that in mind. At LaptopMD, we know how to manage a computer system and its peripherals.
Installation
Software and hardware installation are always critical for the computer. If you're doing it wrong, then don't expect that the computer would work the way you want it. Some computer peripherals would require end-users to install the right driver. For instance, a video card may need an updated driver for it to work. Sometimes, it is not enough to just physically install it on the motherboard. To install a driver, visit the site of your card's manufacturer and follow detailed instructions.
Basic Troubleshooting
During the initial installation of your video card, testing the computer is highly recommended since the entire motherboard along with other important components may function differently. Make sure the wires inside are all intact and there are no loose connections.
If you got stuck and don't even know what to do next, LaptopMD is here for you and ready to provide quality video card repair and replacement in Manhattan, NY.
When to Mail in to a Repair Shop?
This is a good question to ask. There are obvious reasons why customers must visit LaptopMD and it's not just for video card repair.
The overall performance of a computer must be monitored from time to time. As time goes on, electronic devices tend to age which affects efficiency.
Upgrade and downgrade. Sometimes, there are peripherals you don't need at the moment. You have the option not to buy them at the moment. If you're using an old pc, there may be a need to upgrade the system, so do not hesitate. A software and hardware downgrade allows you to cut costs when necessary. At LaptopMD, our licensed engineers can provide suggestions on when and how to upgrade or downgrade.
Signs of faulty video cards should not be ignored. If you're experiencing a blank screen or blue screen on your Windows platform more often, it is something to think about. Unknown error messages and blurry screens are also some of the warning signs. Bring the computer to our LaptopMD shop. Our engineers will examine the computer system and its components. We offer diagnostics at a small fee of $95 (which is credited towards your repair fee anyway), so there is no need to worry. 
If you want expert advice, it is best to visit our office. Do not troubleshoot especially when you're uncertain. Once the motherboard gets severely damaged, restoring it will be very difficult.
It is also recommended that you visit our LaptopMD repair shop if a video card needs to be replaced. At least you'll be able to ask engineers about the next steps to be done. When there are additional repairs, they will inform you right away.
Warranty
We're doing our best to make customers satisfied 100% of the time. That being said, we do have a warranty on all our services and products that are on sale. At LaptopMD, our customers feel protected.
Prices
Are you having a hard time finding a shop that offers great computer video card repair at low prices? Here at LaptopMD, we have low prices for all our customers. Seeing you spending less on repairs and video card replacement is important to us. Want to know our prices? Get your quote.
Contact Us
We're experts in anything electronic. To better diagnose and repair video cards, bring them to us and we'd be glad to help. Call us at (212) 920-4833 or send us a message at info@laptopmd.com
Come to LaptopMD for all of your Video Card repair needs! From ATI to the NVIDIA, our experienced engineers will provide you comprehensive repair, replacement and optimization services no matter your video card brand. Our BBB accredited service has been providing quality, affordable service to the greater New York area for over 15 years. We have won praise in outlets CBS, CNN because:
We're open 6 Days a week – Your device does not care what day it is, so why should we? We're open every day so we'll be here when you need us!
High quality repairs – You want it done right the first time. Our technicians are the most experienced you'll find, and we guarantee it. All our services are backed by a 30 day warranty
Superior customer service – We know you're looking for a computer repair shop that will not only fix your device, but also provide a high level of customer service.
We provide video card repair NYC for all brands. Services such as Geek Squad and Staples are not dedicated to component-level repair like us. They overcharge with the intent of making you seek a replacement or a new computer altogether because they don't know how to solder a hard drive.
Try our Mail-In Repair Service
Enter your information and our manager will assist you shortly!