LaptopMD+'s Team
Meet the LaptopMD+ medics and learn what separates us from the rest of our competition.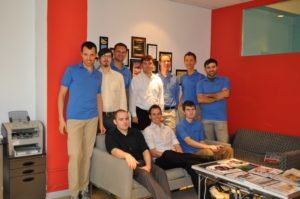 Our team is set above the rest with our professionalism, our history, and our personal traits all combining to make LaptopMD+ a family which we share with our customers on a daily basis. Our years of experience (25+) provide a rich history fro
m which we build each unique experience tailored to your needs while delivering a better experience than the big guys like Best Buy and Staples provide.
Take some time and meet our staff by reading our stories; they're quirky, they're real, and they show that at the end of the day we're more than just a computer repair company – we're a part of your extended family.
The LaptopMD+ staff at our Midtown New York location.
Arthur Zilberman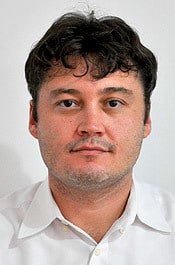 Arthur's journey in laptop repair and computer services has taken him from running Wall Street IT departments, at Fortune 100 companies like JP Morgan Chase, to teaching as an adjunct technology instructor. Arthur's story begins in Minsk, Belarus. When Arthur was a boy, his family was forced to immigrate to the United States as a result of the Chernobyl nuclear disaster. Arthur grew up in Sheepshead Bay in Brooklyn and quickly picked up computer and programming skills through trial and error and a lot of bright intuitive learning. He obtained his B.S. in Computer Science from the New York Institute of Technology, propelling him into his career as a corporate IT manager and later as a computer services provider.

Connect with Arthur on LinkedIn
Certifications/Specialties: A+, MSCE, CCNE, Network Management/Repair, Computer Instruction and Consulting
First 'Real' Computer: Compaq 486DX 3 at the age 16.
Matt Ham
Matt started as a floor manager at LaptopMD+ in January of 2010 and moved up the ladder quickly as LaptopMD+'s Chief Financial Officer. Matt, a Columbia graduate with a Master's in Mechanical Engineering with a Focus in Energy Systems, has a strong background in computer repair with 9 years of experience working on the hardware support team at SAS and has been working hands on with computers his whole life. Matt prides himself in being self taught and, though he lacks specific computer or technical schooling, has taught himself programming and software coding skills and has gone on to become industry certified in multiple technical areas. Matt is in charge of managing the staff and oversees all finances and business operations.
Certifications: Certified by Dell (4+ years)
Specialties: Business Development and Operations Management
Super Human Strength: Matt hasn't been sick since he was 9 years old
Zoltan Kovacs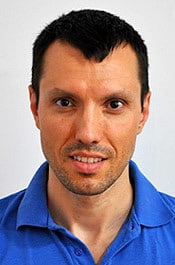 When Zoltan was a kid, he drove his parents crazy when they would buy him new toys and he would take them apart just so he could fix them and put them back together. As an adult his interest in taking things apart has diminished (slightly) but his ability to repair them has grown immensely. Zoltan, LaptopMD+'s Lead Technician, holds a B.S. in Engineering. His repair skills and wealth of knowledge makes Zoltan LaptopMD+'s premier problem solver – ask this guy anything computer related (or not) and he'll have an answer for you.
Certifications: Netcom – Information Technology, A+, COMPTIA Net +, CCNA
Specialties: Data Recovery, Hardware Support and Maintenance, Mac Repair
Random Trivia: Zoltan has an IQ of 155, has worked in antiquity repair for a brief period of his life, and was the "local Howard Stone" DJ in Hungary during the time that he lived in Europe.
Milan Popović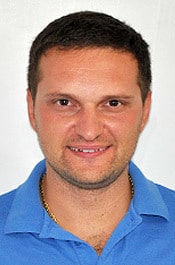 Milan joined LaptopMD+ in January of 2010 and has a strong background in electric and computer engineering. Before coming to LaptopMD+, Milan worked extensively in IT support and customer service specializing in computer and network maintenance. Milan is one of many computer technicians at LaptopMD+ but is also in charge of working directly with customers on technical issues and managing all junior level technicians. Milan is LaptopMD+'s go-to guy for computer repair and customer relations regarding repair jobs and can be counted on for detailed computer repair.
Certifications: A+, Microsoft Visual Studio (C+)
Specialties: Hardware Repair, Network Maintenance, Customer Support
Favorite Recreational Activity: Lounging on the beach in the Hamptons on a warm, sunny summer day.
Pablo Zauzich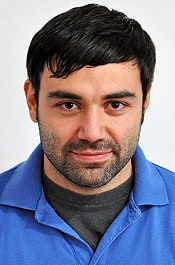 Originally from Argentina, Pablo Zauzich is LaptopMD+'s go to guy for onsite iPhone and computer repair. Pablo's experience stretches across a variety of fields including computer and network repair, virus removal, data recovery and, of course, iPhone repair. Pablo has a vast array of knowledge managing onsite software and hardware installations and is a trusted technician for onsite support and customer assistance.
Specialities: On site Setup and Support, Computer and Hardware Repair, Setup and Installation, iPhone Repair, and A/V Installation
Certifications: A+, Net+
Number of Languages Spoken Fluently: 2 – English and Spanish
Dima Smetanin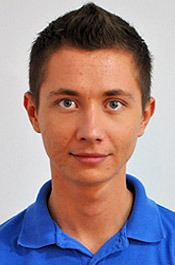 Dima, a systems administrator and repair technician at LaptopMD+, has a wide background in IT infrastructure management and maintenance. An immigrant from Russia, Dima has experience in bilingual computer training and support, most notably having been in charge of training and staff enrichment classes as part of his involvement on the IT support team at a top Russian University. He holds a M.S. in Computer Information Systems and has a wide array of experience in repairing computers and performing network management.
Certifications: M.S. in Computer Information Systems
Specialties: Systems/Network Management, Programming, and Computer Troubleshooting
Most Likely Activities Outside of Work: Amateur photography and social networking within New York City's night club scene
Tim Bogus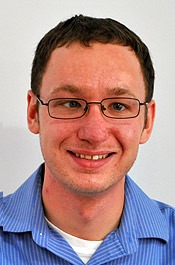 With a strong background in web development and project management experience, Tim leverages the best of his analytical nature as the Director of Online Marketing at LaptopMD+ where he is responsible for the company's marketing initiatives, project development, and online development. With degrees in communication studies and web development, Tim's past experience includes ecommerce information architecture/development and new media work with newspapers including print, design, and online responsibilities. Before joining LaptopMD+, Tim worked in New York's lighting district on the Bowery as the lead developer and information architect for a leading ecommerce and brick & mortar lighting company.
Specialties: Project Management and Information Architecture
Most Likely Activity on a Saturday Afternoon: Reading on The High Line in Manhattan or catching the latest disaster/action flick at the movie theater.
Alex Mouravskiy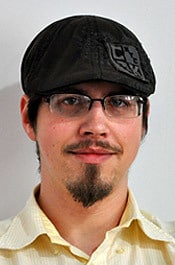 Alex came to LaptopMD+ from McDonald's Corporation where he served as a business manager and assistant marketing coordinator for the Gulf Coast region, responsible for business development and the coordination of promotional roll outs. At LaptopMD+, Alex's responsibilities include creative development of all marketing endeavors and is the head of press relations in addition to coordinating the company's marketing and development projects. A native of the Northeast, Alex has worked in the past as a freelance writer, most notably for AOL News, Politics Daily, and other media outlets, and studied communications at Rutgers University. Alex has also worked with a number of NYC charities on a pro bono basis.
Specialties: Content Marketing, Public Relations, Creative Development.
Culinary Masterpiece: When not behind a computer Alex likes to be behind the stove, channeling his inner chef, making a mean crepe and a great beef bouillon.