As geeks, a moment of joy and jubilation has been delayed – Last April, the Commodore 64 computer that many of us grew up on (a geek or not) was relaunched with modern hardware and a flashy redesign.  The Commodore 64 was the first personal computer for thousands, if not millions of kids and computer enthusiasts who grew up in the 1980's and it's been rebooted with the same nostalgic blue, programming screen.  I remember growing up that I used a Commodore 64 to learn programming for the first time and over the years it has been a personal lament that the computers were no longer available.
Today, 25 years after its initial debut, it is now possible to buy a modernized Commodore 64, either in the traditional tannish beige color or in a sleek black both featuring a modern intel chipset, graphics cards, integrated audio, and Ethernet/WiFi capability?  Don't be worried if you think this new Commodore 64 comes with limited memory and hard drive capabilities.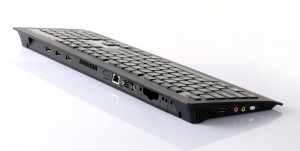 You can soup up your new Commodore 64 with up to 2 GB of RAM and a 250 to 500 GB hard drive.  It's comes with USBS ports, the options of a Blu-Ray Disc player, and is preinstalled with Linux but you'll be able to install windows on it.  The traditional Commodore 64 models are available at pricing starting at $350 and 2 other models range up to $1500.  The modern, slim, and sleek Commodore VIC starts at $400 with 3 models ranging up to $1000.
Geeks are celebrating everywhere over this decision to bring back an American technology icon (I know I am) but so should you.  The Commodore 64 computers are sleek, compact machines that fit most budgets as a cool conversation piece in addition to being a usable and functional device.