Best Desktop and Laptop Computer Water Damage Repair In NYC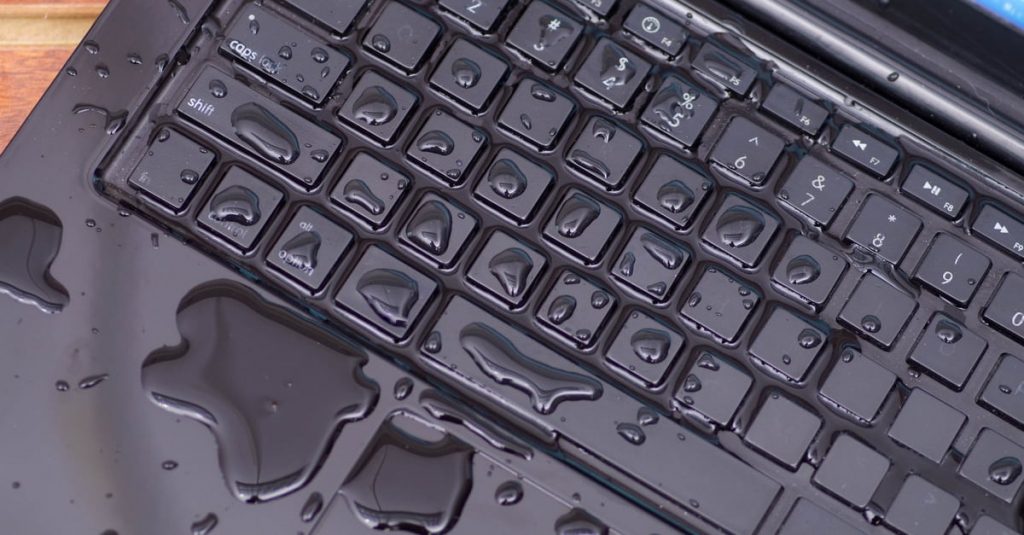 Few people have been lucky enough to get through their whole life without spilling something on their computer or phone. As much as we warn people not to bring liquids near their devices, it's inevitable that liquid damage still happens.
Computers and water just don't mix. As computers and laptops get more technically advanced, water has the potential to do more catastrophic damage than ever before. If you spilled water on your computer (or any other liquid, for that matter), don't panic. There are a few home remedies that you can try to help minimize the damage before we can help fix it.
Turn your computer off as soon as possible and remove any cords or batteries it might be plugged in to.
Turn your laptop upside down so that the water drain OUT of, not INTO the keyboard
If you have a blow-dryer available, you can speed up the drying process by setting it to the lowest heat setting and blowing it on the device indirectly.
After you do the above steps, give us a call. We specialize in computer and laptop water spills and water damage. Our technicians have been helping people with this issue for years.
We can fix water damage on Macbooks, Lenovos, Chomebooks, Dell laptops, Thinkpads, and many others. Call us today!
There's no "typical case" for liquid damage repair. Sometimes we only need to replace the keyboard, sometimes the liquid completely kills the motherboard. But whatever the damage, our technicians are very skilled at reviving liquid damaged computers, or getting your data if it's too late for the laptop. Once your computer dries off a little, bring it by LaptopMD+ or fill out our online quote form for a free diagnostic and estimate on any repair work that may be needed.
Emergency Water Damage Service Available When You Need Us
When you have a computer water damage emergency, it's our emergency. Our technicians are standing by to help you with your emergency computer repair needs.
Even when we're not open, technicians are available to answer your repair questions over the phone.
Bring your computer in for a free estimate or we can come to you with immediate attention to take care of your needs right away!
Service Area
When you have an emergency, time is of the essence. LaptopMD+ offers emergency repair service at our Midtown New York offices at 247 W 38th St #602, New York, NY 10018
If you can't come to us, we'll come to you: our central location gives us the ability to be anywhere in New York City in less than an hour.
Not in NYC? Try our Mail-In Repair Service!
Enter your information and our manager will assist you shortly!
When it comes to your emergency, New York's trusted Laptop Doctors are ready to make sure your business is up and running as soon as possible!
Need Computer and Laptop Service?
We got your back. LaptopMD's engineers will help you with all of your tech needs. Submit your information to receive a free quote.