c.  The change was made in response to customer backlash against Apple's restriction of iPhone applications, in particular software that allows the customer to "unlock" or "jailbreak" their phone for additional functionality.   The Library of Congress announced "that it was legal to bypass a phone's controls on what software it will run to get 'lawfully obtained' programs to work" according to the New York Times.  Read more from New York Time's article, In Ruling on iPhones, Apple Loses a Bit of Its Grip.
What Does this Mean for iPhone Users?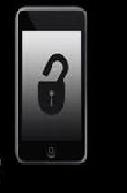 As the cellphone owner, you are now allowed to run any software and phone applications of your choice on your iPhone.  This ruling allows users to choose what they want on their iPhone and the ruling also makes it easier to do this without voiding your warranty – you can now jailbreak your iPhone, continue using your iPhone with any wireless carrier and use any iPhone applications of your choice.
This is great news for people who like to customize their iPhone.   iPhone hobbyists are always eager to use certain features and programs on their phones that Apple had limited or failed to offer.
So, if you want to jailbreak or unlock your iphone come to LaptopMD and let us unlock even more possibilities on your iPhone 4, iPhone 3GS or iPhone 3G.